This type of disc hulling machine is also called cotton seeds decorticator or sunflower seeds dehuller/huller/hulling separator. In oil processing plant, disc hulling machine is one common pre-treatment equipment for oil seed processing. In general, this oilseed hulling machine is suitable to process sunflower seeds and cottonseed.
Application: cotton seeds hulling/shelling and sunflower seeds hulling.
Specifications of oilseeds dehulling machine
 Model
Capacity (t/d)
Power
(kw)
Weight (kg)
 Dimensions(mm)
GCBK71
35
18.5
1100
1820*940*1382
GCBK91
50-60
30
1700
2160*1200*1630
GCBK127
100-170
37-45
2600
2400*1620*1980
The Functions of Oilseed Dehuller And Other Oilseed Hulling Machines
Hulling or shelling is an important pre-processing of oil extraction from nuts and oilseeds such as cottonseeds and sunflower seeds. The hulls of nuts and oil seeds are mainly composed of cellulose and hemicellulose. For most seeds and nuts including cotton seeds, the hulls are bigger in weight. For some kinds of oil-bearing seeds, the hull content even accounts for half of the total weight. However, the oil content mostly less than 1%. If use the seed with hulls for cottenseeds expelling or solvent extraction of sunflower seed, the shells will certainly plays a role of oil absorption and reduce the oil yield efficiency. Besides, the pigment and colloid content of the hulls is also high. These impurities can be transferred to the oil, and cause problem in vegetable oil refining, and finally affect the quality of edible oil.
For oil producing plant and oil expeller, the less hull content in the materials, the better. But in oil expelling or oil expression process, for some high oil bearing seeds such as cottonseeds and peanuts/groundnuts, a certain amount of hulls is required to ensure the materials withstand high pressure.
The basic requirements for cottonseeds and sunflower seeds hulling machine (decorticator, sheller) is high hulling rate. Considering the size of the seeds is differ, graded hulling or recycling hulling system is suggested.
Classifications of Huller Separator
There are three kinds of oilseed huller machines for sale on the market: rubber roll type huller, disc huller and centrifugal paddy huller. AGICO can supply all the three oilseed hulling machines with high quality.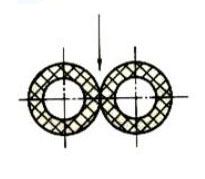 Rubber Roll Type Huller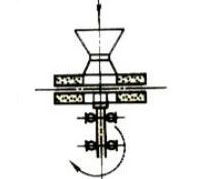 Disc Huller
Centrifugal Paddy Huller